Outdoor Photography & Lighting Techniques Workshop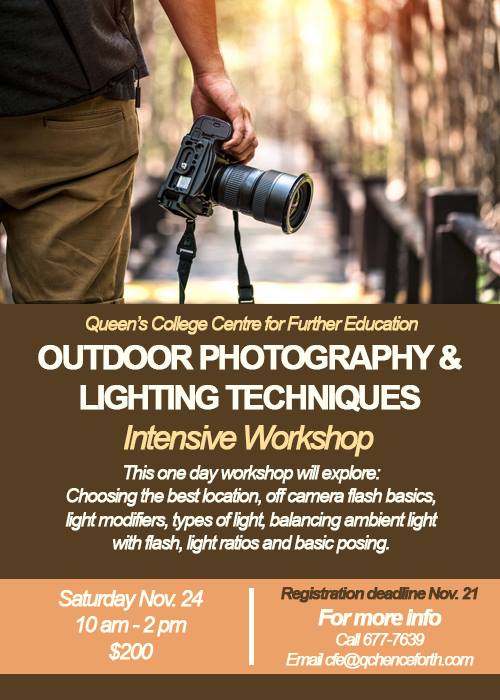 Yes its finally here!!!
Outdoor Portrait Photography & Lighting Techniques Workshop
I cant tell you how many persons have asked me about offering a class that teaches what most persons call flash photography. What they are really referring to is teaching how to use of camera flash for portrait photography. The reason why it took so long to come to this class is simple. I just cant teach a person how to use off camera flash just like that. There are some things they need to know before we begin.
When we decided to offer the class I sat down with my photography partner Guilden, and we discussed what was the best way and time to offer such a class. We already had a few basic classes under our belt so we knew what we would face during the workshop. The biggest problem is that too many people over estimate their talents. Yeah i said it however this is normal human behavior. There is nothing wrong with over estimating yourself in any field. The problem comes when you feel you cant learn anything from anyone else because your such an expert.
Ive been shooting for literally half my life in various I mean various genres of photography. Each and every time I feel as if I know it all I look back at some of my older images and am appalled at the work. Then I surf the web to look at other images and realize how far behind I am. I'm just a novice at this game. So if you feel you are an expert then by all means this class is not for you.
Who is the workshop for?
If you struggle with capturing amazing images that even you are surprised at then you need to take this course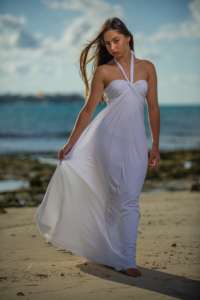 If you tried it on your own with some success but have questions or realize that there is something missing from your photos then this class is for you.
If you want to take your photography to the next level and stand out from the ever increasing hoard of new photographers then this class is for you.
If you have been shooting for a while but want to learn a few new techniques and tips to shoot faster and more efficient then this class is for you.
If you struggle with posing to tell a story this workshop is for your
If you just want to learn something new then this class is something you will enjoy.
If you have been shooting plants animals and scenes but want to step out of your comfort zone, then this workshop is definitely for you.
What are the prerequisites?
This class is not for the beginner so I have to say that off the top. This workshop will assume that you have a strong grasp on understanding the exposure triangle and their relationship with each other.
This workshop will assume you have developed your photographers eye to notice things that other will not see.
This workshop will assume you have used flash before and have an idea of how to adjust its output and direction.
This workshop will assume you are a quick learner and come prepared to go all hands in on working hard to learn new techniques
The prerequisites are simple but very important.
What gear do I need?
DSLR Camera with hot shoe mount (any brand)
External Flash
Flash Trigger transmitter/receiver (optional)
Extra batteries for your flash and triggers
Light Stand
Light modifier (optional)
Memory card with space available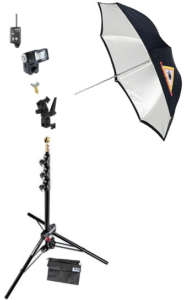 Of course you need your DSLR, before with other workshops we have been able to allow persons with their mobile phone or point and shoot camera to join in on the classes. For this class however you must have your own DSLR and you must have an idea of how to use it properly ie, shoot in manual mode.
You will need an external flash with transmitter and receiver triggers, however if you do not have one please advise us as soon as possible. We can provide one for you (limited amount). A light stand again if you do not have one let us know and light modifiers ie, softbox or umbrella.
Will this be worth it?
In a nut shell… Yes
I once thought that persons just wanted to learn how to shoot using natural light, however it found out that many persons shoot natural light for a few reasons but the main reasons that stood out were because it was easy and the other was because they could not understand how to use flash. This class is more geared toward those who are struggling with capturing great images using off camera flash and are willing to learn how to do it properly.
Not only will we cover balancing flash with ambient but how to over power the sun and also how to use the sun to your advantage. Another part of the class will cover basic posing. I'm working on producing a course for this in 2019 but for now I will cover just the basic ideas of posing. Masculine vs Feminine posing, using props and your environment. Using body parts and directions that are flattering to your subject. This alone is a big part of the class which I'm sure many persons will appreciate.
If this workshop seems out of your league at this time, do not worry it will be offered again in 2019 however now you have the opportunity to take our other classes which will help build your skill up over the year to be able to shoot anywhere any time.
This class is held with the help of the great folks over at Queen's College Centre for Further Education. They have been more than accommodation to us and our classes. Without them offering such classes would have been difficult.
To register for this workshop call 677-7639 or email [email protected]
Book you spot as soon as possible as we are opening the class to 10 persons. Due to the intensity of this class and the amount of attention we would like to give to you our students we can only manage 10 persons for this class so space is limited.